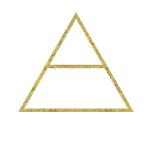 Michelle helped me get through my second very uncomfortable pregnancy. She treated me for joint pain in pregnancy and it made a huge difference. Michelle was so helpful and so intuitive that I had hired her to be my doula.
As a Doula she was so incredibly supportive and was with me holding my hand rubbing my back for almost 20 hours. I don't know how I would have made it through this birth without her. She guided my husband and helped to keep my mom and family calm. She is so talented in all she does.
Anna R.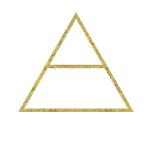 Michelle is so warm and caring — she really wants to do whatever she can to heal her patients. She knows me now, enough to know that I love the heat — she turns on the heat pads, the heat lamp and the extra heater in the room for my sessions. She spent 90 minutes with me the other day, finishing my session with cupping (yes, you have these crazy suction marks for days) for no extra fee. She uses extra fine needles on me because I have sensitive skin and I can hardly tell they're there. I also love the new expanded space upstairs!
I still haven't tried anyone else for acupuncture…so that must be a good thing!
Anne S.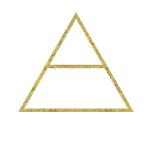 This place has been a little haven in my neighborhood for all my acupuncture needs. They're knowledgeable, accommodating, and so glad I found them.
Cat C.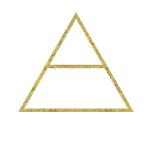 Michelle does a wonderful job. Their location has ample street parking, their rooms are comfortable and they music they play isn't that annoying Asian flute stuff you get at some places (although you can ask for it you would like). I am always super relaxed when I leave and usually within a couple treatments they have been able to help with what ails me.
Ari L.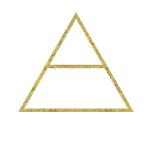 I initially started going for acupuncture at this practice because my insurance covered it…(yes, I know — #blessed).Well, that gravy train of benefits ended and even still I continue to come here and pay out of pocket, because it is GREAT. I see Michelle for acupuncture, and every time it is lovely. Calm, effective, professional. A 1-hour power healing nap is how I like to think of it.
Scheduling is always a snap, and their front desk is friendly and kind. I've never had to wait.
Colleen C.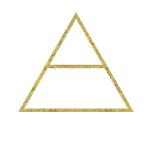 Michelle is an incredibly caring and kind healer who created a customized acupuncture treatment for my symptoms and helped me relax and feel comfortable during the session. I left my first appointment feeling SO much better. As someone who isn't very familiar with eastern medicine, Michelle was very helpful in explaining different points and she even helped me come up with adjustments for my lifestyle and eating habits. I highly recommend Michelle, especially for acupuncture beginners!
Dorothee R.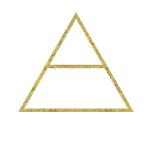 Michelle is amazing. I have never experienced such instant results from acupuncture before. Basically i suffer from headaches that last several days. They're not migraines, I think they're caused due to stress and anxiety. Anyway, they seem to come every 3 months on the clock. As soon as i spend a day miserable at home with a headache, and foggy headedness, I decide to pick up the phone and call Michelle (not her directly, but the office). Michelle has a very warm and calming personality. The second you sit down with her, you already feel more relaxed because you know you're in good hands. She really takes the time to talk to you, ask questions, answer questions, etc. I've never felt rushed. You can tell she is passionate about what she does and truly cares about helping you. My boyfriend has gone to her with shoulder pain. I initially found Michelle for him since he was in so much pain and after his amazing experience, I decided to try the acupuncture. Anyway, do yourself a favor and try her out. You wont be disappointed. The office is great too and very professional.
Dorothy M.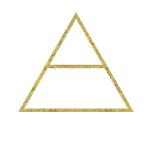 I am glad to recommend Michelle Young to everyone. She absolutely knows what she is doing. Somehow she puts needles in you with no pain. I'm sure that's a hang up for a lot of people about Acupuncture. I have been getting Acupuncture for several months now. My initial visits for pain have given me great results. What I'd really like to talk about is how much better I feel overall. Acupuncture by Michelle has given me a ton of energy. I now sleep great. The list goes on and on. Michelle put me on a few herbal formulas to treat my "overall health". I feel great! If you are looking for a great recommendation, it's here!!
Gitay Y.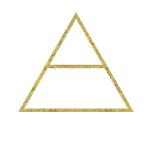 This place is amazing. I did acupuncture to induce labor and sure enough, I went into labor the day of my induction! Also for the past 2 years, they have generously donated their services to raise money for a local charity with a mission to empower women. Not only are they providing amazing health services to women but also actively supporting the community.
Jessy G.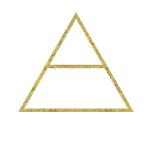 I was referred to Michelle on the advice of a close friend. I had never had acupuncture before, so I was a little nervous, but Michelle put me right at ease :). She was very thorough in explaining what she was going to do and how it was going to help me. She made sure that I was comfortable and enjoying my treatment. While I was being needled, she put a heat lamp over me to help send Qi (energy) into my body. I almost fell asleep because I was so comfortable. After the needles were taken out, Michelle did cupping on my back– AMAZING. It felt great, especially when she slid the cups around. The marks weren't bad at all and went away after a few days. Michelle gave me advice on what to eat and how to promote my overall health. My experience was a great one, and I will definitely be going back! 🙂
J.G.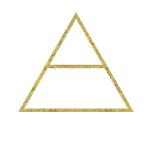 Every time I see Michelle she's glowing, a testament to how she lives her own life. After being treated for 6 weeks I feel 100x better. Michelle does an excellent job of treating with a holistic approach. She integrates diet change & herbs, encouraging me to continue the healing process on my own. Not only is she skilled, it's obvious she cares about her patients and truly enjoys her work.
Whitney J.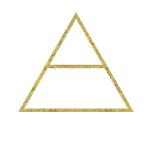 I've been seeing Michelle on and off since 2011 as needed and I have been very pleased with her services. I have had acupuncture from other providers before but she is by far the best I have encountered here in Chicago. She is very professional and skilled at her trade, with a great bedside manner. Her background in nutrition is a huge bonus, and she made some suggestions to me for diet alterations that have been really life changing for me. I really appreciate her holistic approach and truly believe in the power of acupuncture. Her treatments have been noticeably effective. Michelle provides expert treatment in a clean, comfortable, and healing environment.
Stephanie P.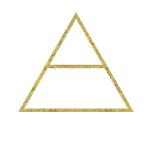 It's great to find a skilled acupuncturist. It's great to find a warm, compassionate, open-minded person that inspires you. What's even better? Finding a skilled health professional that truly inspires to you live a healthier and happier life. I saw Michelle for my first full acupuncture treatment. Her demeanor was professional, friendly, and warm. I was a little nervous (though I'd never admit it), but was soon at ease while she asked me questions about my overall health and lifestyle. She took plenty of time to explain the treatment process, what it might feel like, and answered any questions I had. I could tell at once how much she loves and respects her work; after seeing many health professionals over the years, Michelle was, in a word, refreshing. I left feeling great, and slept well that night. She even gave me (GAVE ME) "moxa sticks" ( to help promote energy circulation, she told me) so I could work on myself at home (these things are amazing, so make sure you ask her about them!). I went for a few specific reasons, and got far more than I expected.
Ryan L.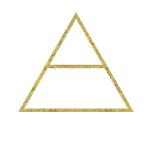 I met Michelle in March of 2009. After a year of trying to get pregnant, and my O.B. recommending that I start taking fertility drugs, I wanted to try another way. I started seeing Michelle. She not only administered acupuncture treatments, but also suggested foods to eat and avoid as well as herbs/teas to consume. Within 3 months I was pregnant. I also sought treatment from Michelle in the year following the birth of my son to rebuild my post-partum body. As my son approached his one year birthday I found out I was pregnant and was blessed with a baby girl in the fall of 2011. I credit Michelle with helping my body prepare for 2 healthy pregnancies and babies. She is wonderful, caring and compassionate, and I highly recommend her!
Sara L.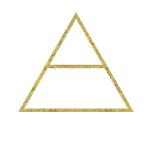 I love Michelle Young! If I could give more than five stars I would. Her acupuncture has hugely improved my allergies, immune system and food sensitivity issues by leaps and bounds in such a short time. Amazing after every treatment how much better I feel inside and out. I wish I would've come to her years and years ago!! I always feel like I'm her only patient/client – she really listens and has the most calming demeanor. Highly recommend 100000%!
Stevie P.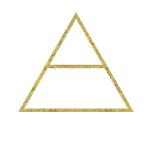 I have received acupuncture from Michelle, who is extremely educated, communicative and professional. I had never received acupuncture before and each session has been a very peaceful and comfortable experience. I have particularly enjoyed the cupping therapy that compliments the acupuncture.
S.B.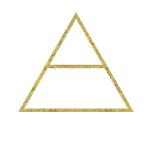 I found Michele during a search for help with Botox poisoning , my first time seeing her I wasn't sure what to expect but willing to try anything . After the first time she became my life line. I saw her twice a week for a few months and it was the only thing that helped . Depression ,anxiety , bone and muscle pain , nauseous everyday amongst so many other things. . My body was shutting down and I was loosing my mind , I would sometimes walk In and sit with her and just cry because I was so scared . But every time she made me feel so comfortable and at ease and I just knew she could and was helping me . I am forever great full to her and owe her my life because she literally held my hand while I was in such a dark scary place and she saved me .
It's been a couple of years since this happened and it has taken me a long time to write this review . I hated even thinking about what happened to me but I really do love her and everything she did to help.
Julie T.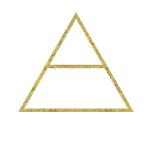 I have been going here for years for acupuncture. It's a nice, calm space with wonderful people that work here. I love going to Michelle. She always knows the right adjustments I need.
Melissa D.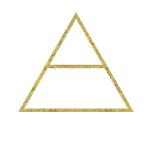 I looked up Michelle on yelp after being told some horrible news. I was told by my doctor that my eggs were old and that I would never be able to have a child. Desperate and brokenhearted, I looked into acupuncture to see if it would work. After my first visit with Michelle, I knew that I was in the right place.
The atmosphere at Division Chiropractic and Acupuncture is very warm and Zen like. It is a very healing place. Michelle is a very warm and caring person who is extremely gifted and a great person to be around.
After several months of seeing Michelle I began to feel my body change for the better. In seven months, I was able to tell Michelle that I was pregnant. I honestly believe that she already knew before I did.
My beautiful baby girl was born on December 31, 2011. I had a very easy pregnancy and saw Michelle all the way through. With Michelle's help, I am able to hold my baby in my arms and I'm so very thankful and blessed.
Monica M.